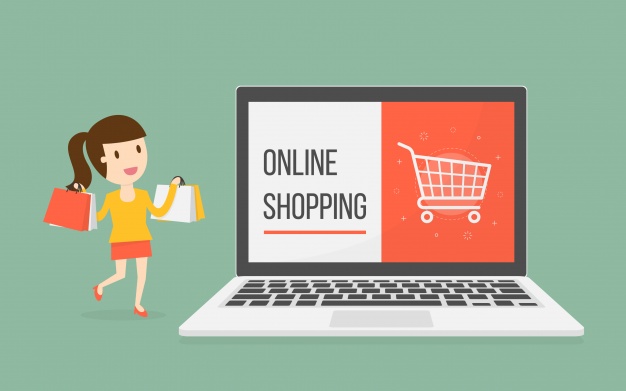 Since their arrival, e-commerce websites have played a significant role in the revolution of the online shopping world. They have and will continue to significantly influence the lives of online shoppers in India. Shopping portals have been dedicated to meeting the needs of more people and are designed to make online shopping a continuous journey.
Over time, the number of online shopping sites has grown significantly due to the convenience and diversity they offer. Countless collections, online offers and discounts, simple rewards and communication, and most importantly you don't have to step into any store (all introverted long live!). All of this has led most millennials to try to shop online. However, more people still like to walk into the store occasionally, essentially, feel the clothes yourself, try a range of options, and take advantage of their trial room privileges. However, online shoppers also have their own reasons to be loyal to the shopping site.
So, what makes them come back more? What might they buy? Want to know what you can access online? Well, this is the list of the most sold products and their categories online in India! check it out!
1.Fashion
The apparel and fashion accessories industry is definitely the first choice for India's best-selling products. There are hundreds of stores selling fashion goods on the online market. The emergence of e-commerce shopping sites has indeed had a major impact on the apparel industry. Almost all of the products in online fashion stores are discounted while a large number of shoppers are waiting for sales.
2.Electronics
The best market for buying electronics is online. Not just because you can save a lot of purchases but you can also get cash back offers, bank offers, promotional offers, and any type of offer you've always dreamed of, you'll get here. Your order will not only arrive soon, but will also be delivered to your location. You can also replace it if needed.
3.Home décor and furnishings
Everyone likes to build their new home or upgrade their current home.  One always try to add beautiful articles to his space be it a product that makes your home more beautiful, or a product that makes it more liveable and warmer. A significant number of people in India buy furniture and home décor products online.
4.Food and Health supplements
The online home necessities market is one of today's most popular online businesses. Today, millions of people order food online, and the online food chain market has been booming since its inception. People can even buy groceries online and get them delivered to their place. You can also buy medicines and health related products online!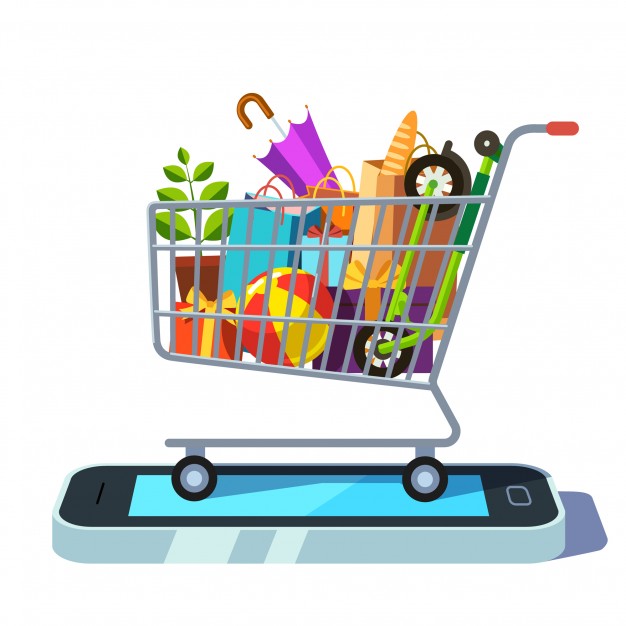 5.Jewellery
Online sales in India come in handy when looking for jewellery and accessories, especially for women. Simple surfing through India's best online jewellery outlets offers a variety of options that make consumers more interested in finding the perfect jewellery they can't find at a local jewellery stores.
6.Cosmetics
A woman likes her cosmetics, just like she likes her diamonds. With the advent of online cosmetics stores, the purchase of beauty and skin care products has become even better. They sell almost all beauty products, no matter what brand or any type. No matter what you are looking for, you can get it now online.
7.Toys and Video Games
Given that all products are easy to acquire and deliver, most people prefer to order online. It is therefore understandable that millennials will inevitably buy toys and games for their Generation Z children from online retail stores.
8.Books
For book lovers, getting to buy book of any type at any time anywhere in the world through online shopping is a dream come true. They can't be happier given the fact that they can buy any type of book at home, which is amazing.
9.Online subscriptions and gift vouchers
The gift card is wave in the modern gifting trend. Many online stores have their own custom gift vouchers/cards. If you don't know anything about what you love, this is your safe bet. Talking about online subscriptions, people can subscribe to an online subscription program for watching movies, videos, listening to music, reading e-books and newspapers or magazines, signing up for certification courses, and what not.
10.Handmade Goods
Surprisingly, handmade products are indeed one of the best-selling products in India. These are produced by creative individuals and groups and are sold online in a variety of online stores. A large number of people appreciate the effort put into it and focus on the purchase of these handmade products.
These are the hottest and most popular product categories in the Indian retail business.  I hope that these online selling products will greatly help you improve your online business philosophy and build your e-commerce business.

Do you need some advice to set up your own online store? Or do you want to build an e-commerce platform to start your thoughts? Contact Apni Market.
Apni Market is an online e-commerce marketplace where you can register your business and sell your products/services to your existing as well as potential customers while improving your brand. Do contact [email protected] to know more. 
We found the following Stores.